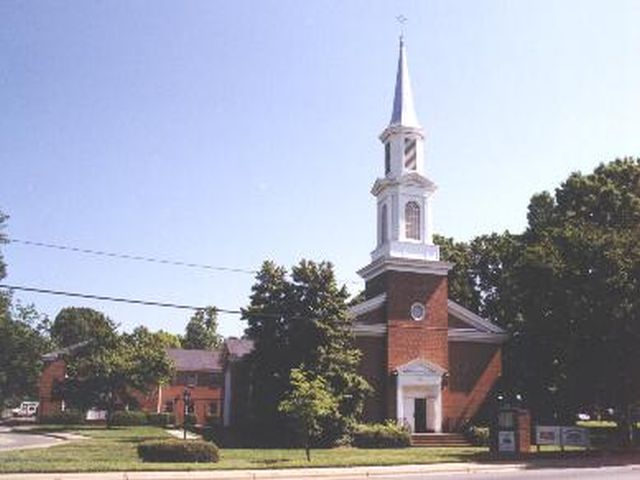 This page celebrates the past, the present, and the future of Third Presbyterian Church. This church has had 120+ years of ministry in the Charlotte community, under its current name and also as Graham Street Church, Tenth Avenue Church, and St. Paul Presbyterian Church. Through the years, each church grew and made their influence in the community of Charlotte. Over 40 years ago, after a fire destroyed the Tenth Avenue Church, the decision was made to move that congregation to our current location. This move also was one of the triggers for a name change, which was approved by the Mecklenburg Presbytery on April 16th, 1957. Third Presbyterian Church was picked because, when the Graham Street Church was organized in 1890, there were only two Presbyterian churches in Charlotte; First Presbyterian Church (1832), and Second Presbyterian Church (1873 - later becoming Covenant Church).
The four and one-half acre plot of ground at the comer of Albemarle Road, now named Central Avenue, was purchased for $21,400. Groundbreaking ceremonies were held on April 26, 1956 for the first two buildings planned for the property. A dedication service was held December 15th, 1956, for the Education Building, and the Fellowship Hall, which would be used for the worship services until the Sanctuary could be built. The building program for the sanctuary and enlargement of the Education Building and office space was begun with the successful $300,000 bond campaign, which kicked off on April 22, 1967. The first service was held in the Sanctuary on March 2, 1969. A dedication service and reception was held on March 23, 1969.
It was almost 43 years ago when the Third Presbyterian Church and the St. Paul Presbyterian Church merged to form the Church known today as Third Presbyterian Church. That day, August 2, 1970, was another milestone in our very meaningful past.
Another building program was proposed but not approved by the congregation in the '70s. Through the work of a long range planning committee, a physical plant study committee, and a building committee, the congregation again proposed and gained approval from the congregation to build a new Fellowship Hall and kitchen and to add classrooms and rest rooms on the second floor of the Education Wing. Groundbreaking was held on Homecoming Day, May 22, 1983 for these improvements and a dedication of the new facilities was held October 12, 1983. Third Presbyterian Church has only had four full-time ministers since its conception in 1956. We praise God for our colorful and rich history and we celebrate that the Spirit leads us continually into the future.
ST. PAUL PRESBYTERIAN CHURCH HISTORY
Celebrating The Past ... Our Heritage
1889 - This church was organized as Sunday School by an elder of Second Presbyterian Church,
at Alpha Mill on East 12th Street. It was later located on North Caldwell Street, and known as Phifer Chapel.
1906 - Phifer Chapel organized as Eastside Chapel, located on corner of Caldwell and Twelfth Street. Name changed to St. Paul Presbyterian Church.
1922 - This church moved to North Davidson and East Twelfth Street.
1943 - This church moved again to Clarice and Westmoreland.
1951 - This church moved once again to McClintock and Westover.
Tenth Avenue Presbyterian Church
Celebrating The Past ... Our Heritage
1883 - The women members of Second Presbyterian Church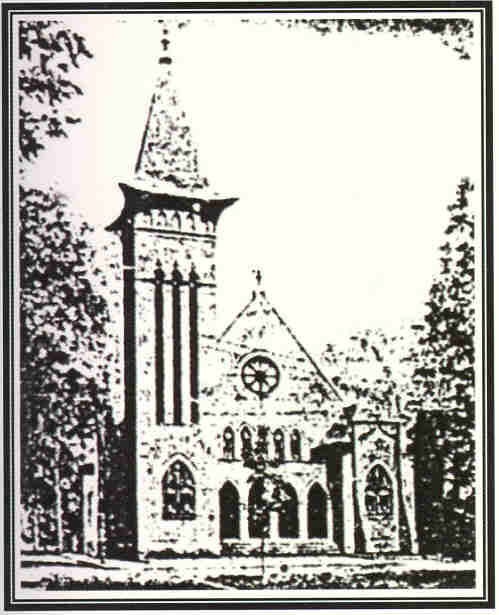 formed a Sunday School at Charlotte Cotton Mill, which developed into Graham Street Chapel, largely sustained by Second Presbyterian Church.
1889 - The chapel became an organized church, and in 1901 erected new building at Pine and Tenth Street and changed name to Tenth Avenue Presbyterian Church.
1995 - The sanctuary was destroyed by fire.
1996 - Groundbreaking ceremonies were held at Central Avenue & Sheridan Drive, and the name was changed to Third Presbyterian Church, with first service held in the fellowship hall in 1956.
1969 - A dedication service was held for a new sanctuary, enlarged educational facilities and office space. The new fellowship hall, kitchen, classrooms and restrooms were constructed in 1983.