THIRD PRESBYTERIAN PRAYER CHAIN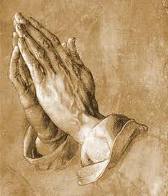 Help! A family is in need of prayer.
Alleluia! A long-anticipated healthy baby has joined this world.
Oh my! There's been a tragic accident.
Thanks be to God! The cancer is in remission!.
Prayer is not just for pastors.
All of God's people are invited to pray on the behalf of others. Our Prayer Chain consists of members of our congregation committed to praying for all prayer requests received (members and non-members). By calling 704-537-5313 ext 21. yYour prayer request will be sent to the Prayer Chain members.
Prayer Chain Communications
Prayer chain participants will be informed about prayer requests by e-mail and/or voice mail. Below are examples of prayer requests that would be sent through the prayer chain by one of these means:
A prayer concern has been requested for:
(Name) is having cancer surgery on Monday, June 23, at (name of hospital). Please remember (name) in your prayers. Thank you.
or
(name) has shared that (he/she) is experiencing family difficulites and has asked for prayers. Please remember to pray for (name). Thank you.
or
(name)'s condition has improved and (he/she)is now at home. Continue to remember (name) in your prayers. Thank you.
"First of all, then, I urge that supplications, prayers, intercessions, and thanksgivings be made for everyone." (1 Timothy 2:1
"Pray for one another so that you may be healed. The prayer of the righteous is powerful and effective." (James 5:15)
God's Chair
A man's daughter had asked the local pastor to come and pray with her father. When the pastor arrived, he found the man lying in bed with his head propped up on two pillows and an empty chair beside his bed. The minister sat down and talked to the sick man. "I've never told anyone this, not even my daughter," said the dying man. "But all of my life I have never known how to pray until one day about four years ago my best friend said to me, 'Joe, prayer is just a simple matter of having a conversation with Jesus. Here's what I suggest: Place an empty chair in front of you, and in faith see Jesus on the chair.
Then just speak to him and listen in the same way you're doing with me right now.' So, I tried it and I've liked it so much that I do it a couple of hours every day." The pastor was deeply moved by the story and encouraged the old guy to continue on the journey. Then he prayed with him, and returned to the church.
Two nights later the daughter called to tell the pastor that her daddy had died that afternoon. "Did he seem to die in peace?" he asked. "Yes, when I left the house around two o'clock, he called me over to his bedside, told me one of his corny jokes, and kissed me on the cheek. When I got back from the store an hour later, I found him dead. But there was something strange, in fact, beyond strange--really weird. Apparently, just before Daddy died, he leaned over and rested his head on a chair beside the bed." --author unknown