All Church services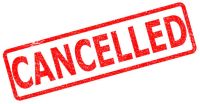 due to Charlotte-Mecklenburg Emergency Management Office,
'Stay-at-Home'
order for ALL County residents. There will be an abbreviated LIVE STREAMED Sunday's Service on
. You can also view it here on our website.
"Church Member Prayer Focus"
Each week we rotate church members and/or families in this box.
---
5/29 -
Sundays Service May 31st with Holy Communion
will be in the parking lot. Bring a chair or stay in your car. It's Pentecost, Wear
RED
.
---
5/29 -
Melvin and Brenda have temporarily gone to be with their daughter in Raleigh as Melvin has hurt his back.
---
5/19 -
Coronavirus News!
Does wearing a face masks protect
you
from COVID-19?
For continuing updated facts about the
Coronavirus virus
and how it might affect you, go to
,
,
.
---
5/1 - Please keep the Dixon's family uplifted in prayer. Brenda is in the care of Hospice. She is still at home and would also like cards. If you would like to take a meal to the Dixon's, please call Melvin and arrange a time.
---
5/1 - Marilyn Sanders is at Asbury Rehab Center@Aldersgate. She would love to receive cards and calls from our members. Her address is 3211 Bishop Way Lane, Room 206 Dillworth Building, Charlotte, NC 28215.
---