Third Presbyterian Church

4019 Central Avenue
Charlotte, NC 28205
704-537-5313
3rdpres@bellsouth.net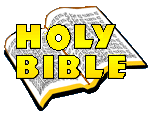 Reading for
APR..
.
Hebrews
Monthly Readings
Welcome to our website.

Our website is designed to give you an introduction to our Church and to our many opportunities for Worship, Service, and Fellowship. You will find our Newsletter, Church Calendar, Location-Map, Ministries, and other information. You will also find a video of the previous Sundays service. We hope that you will visit us in person so that we might welcome you to our services of worship and introduce you to the many activities of our church.
Yours in Christ, Rev. Jay T. Weigel

Join us for Worship!
11:00 AM
Sunday April 27th.
Sermon title: " "
Get Driving Directions.
Mission Statement: "To know Christ and make Him known, through all we say and do."