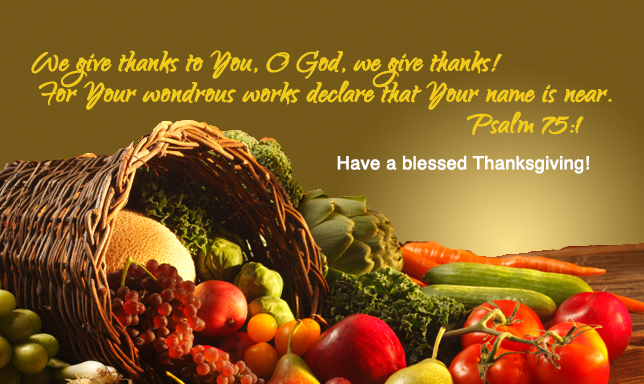 Our church is hosting the Community Thanksgiven service with 5 other churches this Tuesday, November 24 at 7:00 PM.
MEM TEN
(10 verses to memorize
in forth quarter of 2015.)
Matthews 16:16 "You are the Christ, the Son of the living God." (Peter to Jesus)
I Peter 3:15 In your hearts, set apart Christ as Lord.
Ephesians 5:1 Be imitators of God.
I Corinthians 16:14 Do evertything in love.
I Thessalonians 5:17 Pray continually.
I Thessalonians 5:19 Do not quench the Holy Spirit's fire.
Matthew 7:20 "By your fruit, you will be recognized"
II Corinthians 9:15 Thanks be to God for His indescribable gift!
I Thessalonians 5:16 Be joyful always.
Luke 2:30 For my eyes have seen Your salvation.